Connected Packaging: How packaging becomes a digital ambassador
Magazine - UPP 02/2023
Read how packaging is merging the physical and digital worlds in our customer magazine. Also discover sustainable packaging solutions for vegan products, get news about r-PET packaging and learn about some additions to the Greiner Packaging product portfolio.
The benefits of our magazine:
Immerse yourself in the world of "Connected Packaging".
Learn more about recycled PET and its importance for the packaging market
Read why sustainable packaging is particularly important for vegan products
Learn about innovations in the Greiner Packaging product portfolio
Get to know innovative customer projects from Greiner Packaging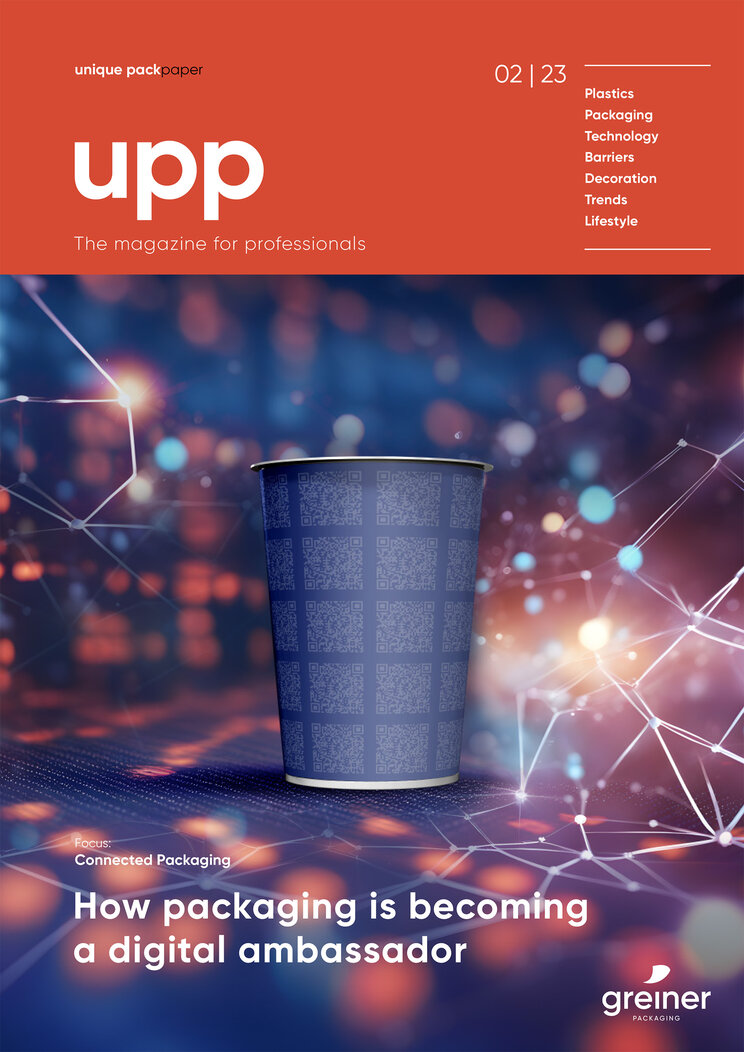 Request your free magazine here – just register by providing your personal details and we will send you the download link straight away.