Join the Circular Revolution: Reduce, Reuse, Recycle
Magazine – UPP 02/2022
In our customer magazine, you can read about the approaches the packaging industry and we at Greiner Packaging are taking to promote a well working circular economy. We also report on the advantages of barrier packaging, our entry into recycling, numerous product innovations and much more.

The benefits of our magazine:
Learn more about Reduce, Reuse, Recycle in packaging
Learn about barrier packaging
Read about our acquisitions of an r-PET flakes producer
Be amazed by the developments of our design & prototyping department DesPro
Get to know exciting customer projects of Greiner Packaging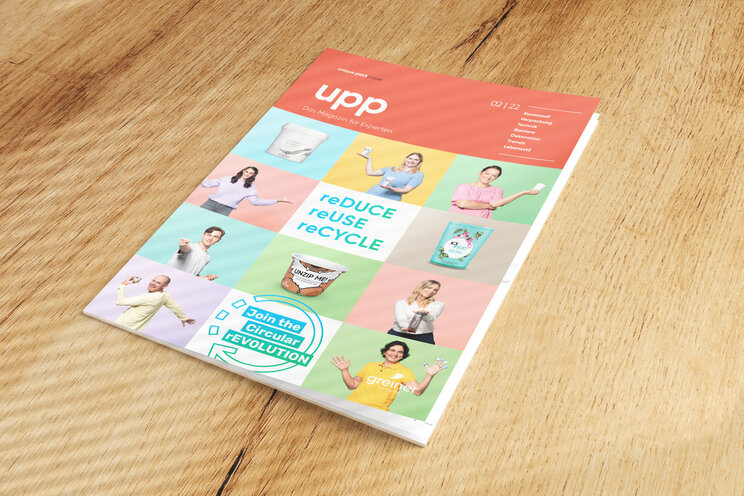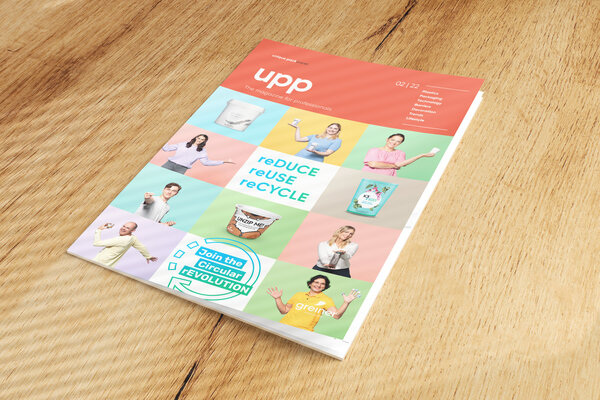 Request your free magazine here – just register by providing your personal details and we will send you the download link straight away.