Sustainable solutions. Packaging with a future.
Magazine – UPP 02/2021
In our magazine, read more about Greiner Packaging's current innovation projects. Find out about the pet food market sector and the latest packaging idea from the experts – a combination of cardboard and plastic that separates by itself. We also provide reports about new products, trends and the current activities of Greiner Packaging.
Our magazine discusses a variety of interesting topics:
Find out about the Greiner Sustainability Report
Discover creative and innovative project ideas for the future
Read about packaging solutions for the pet food sector
Meet the K3® cup that separates completely by itself
Find out about digital watermarks
Learn more about about (r-)PET HTS® and the first highly-promising tests with the material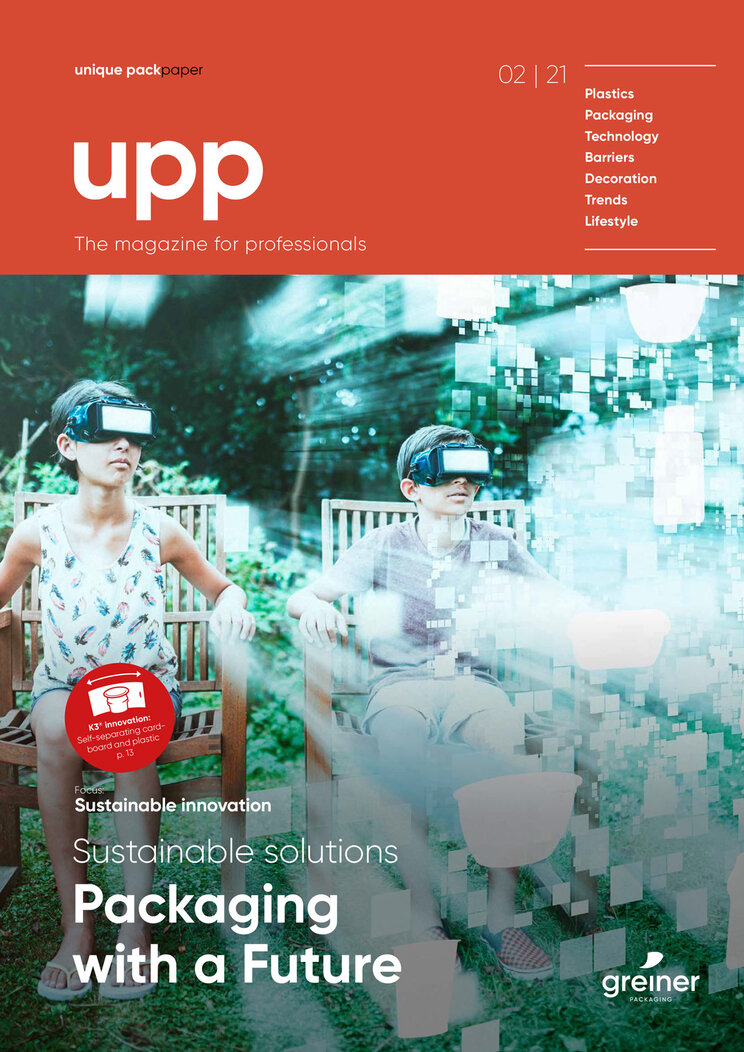 Request your free magazine here – just register by providing your personal details and we will send you the download link straight away.