High-quality packaging with barrier properties
Greiner Packaging barrier folder
The folder on barrier solutions shows how a barrier works against oxygen diffusion or mutual diffusion. Barrier packaging can also be effective against flavor loss or light. The benefits of packaging that incorporates a barrier are many, ranging from longer shelf life of packaged goods to excellent recyclability and an attractive, transparent appearance. We show in detail which barrier technology brings which benefits.
The following technologies are discussed in detail:
Inert Barrier Technology
Active Barrier Technology
Multi Barrier Technology
MBT Kavoblow injection stretch blow molding
MBT thermoforming
MBT in-mold labeling
MBT co-injection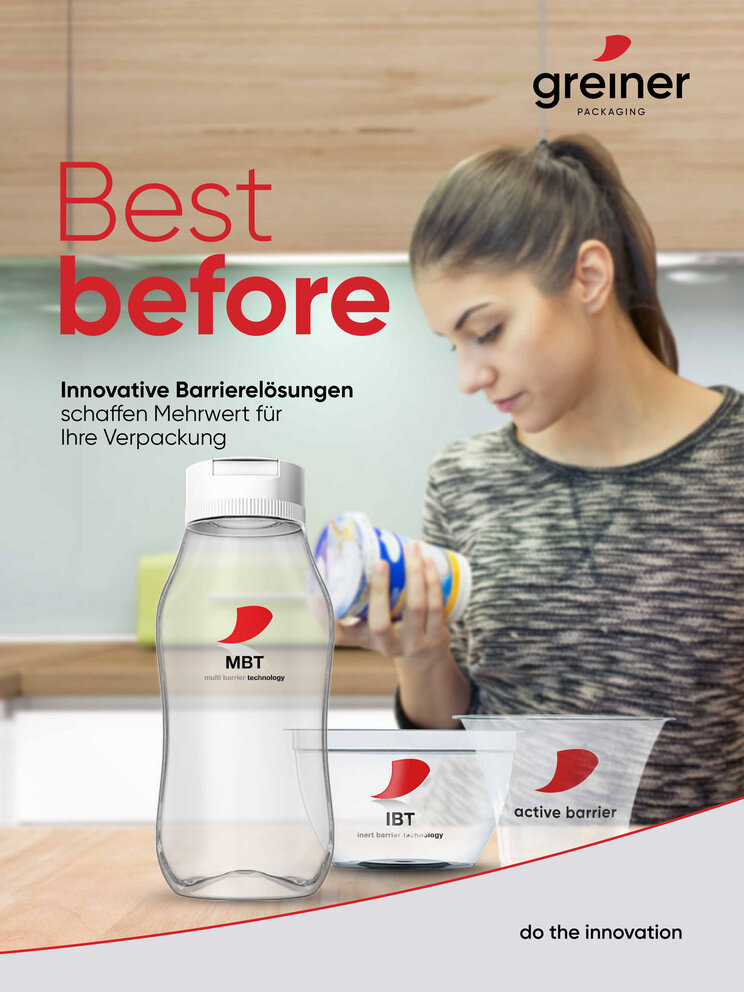 Request the free barrier folder in English. It's easy: Enter your personal data and you will receive the corresponding download link via e-mail.